Unlock Breeze Full Power
One of the standout advantages is that the software solution can be customised to match your corporate identity through white-labeling.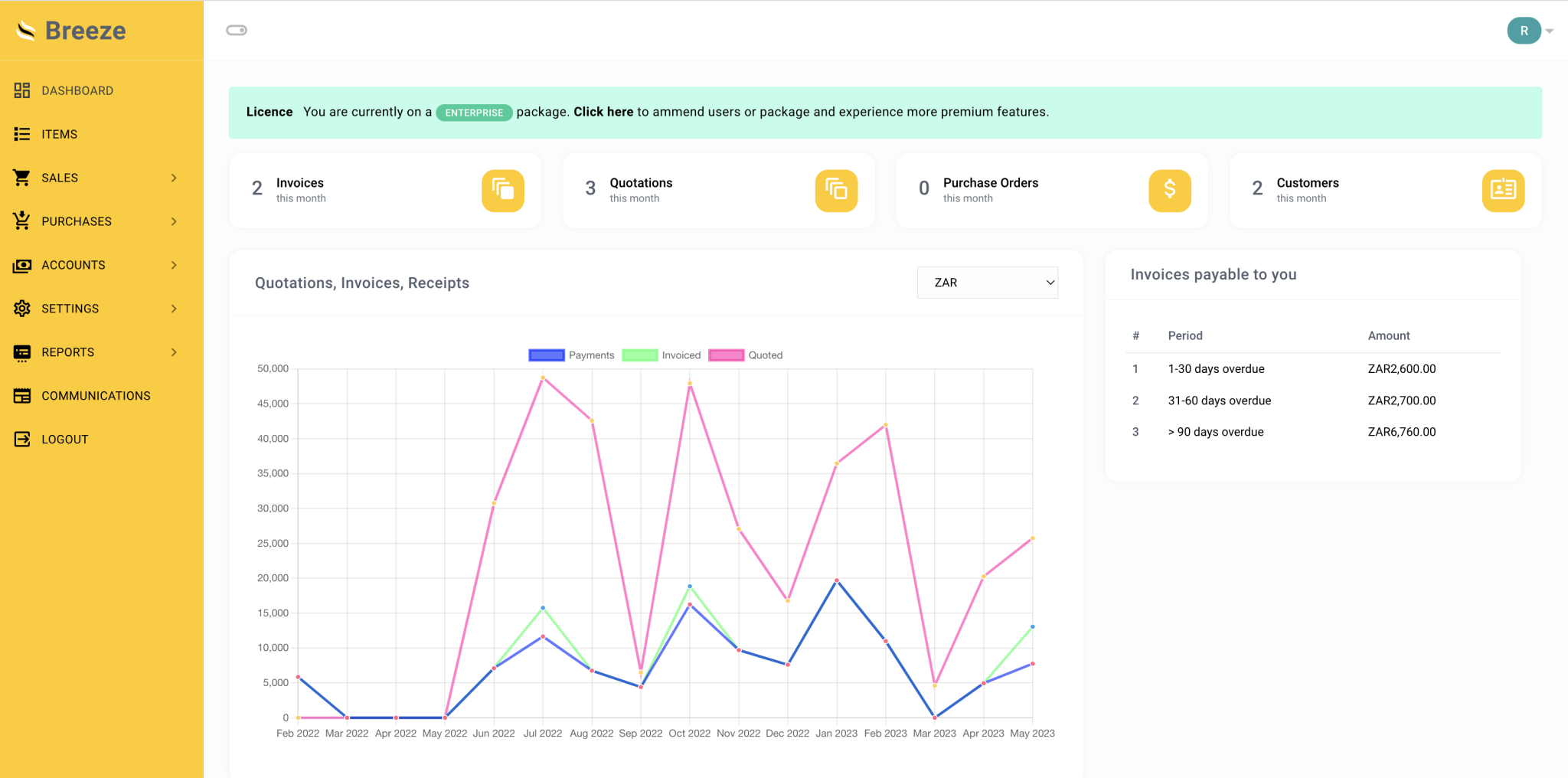 Streamline your invoicing process with a Breeze
Breeze is a cloud based Software-as-a-Service Invoicing solution that streamlines the invoicing process, providing an efficient solution for generating and managing invoices. It offers a user-friendly interface, customizable templates, and advanced features for easy creation, sending, and management of invoices and purchase orders.
Easy to use and self explanatory design

Well designed user experience

Fast & effective processing

Available on 99% of devices

Secure data storage

Endless support
Whether you are a small business owner, freelancer, or large enterprise, Breeze Invoicing Software simplifies invoicing, freeing up your time to focus on business growth.
Breeze unlocks more than just Invoicing
Get paid faster with online professional invoices for clients, track and trace expenses with the expenses module, etc
Adhoc & Recurring Quotations + Invoices
Adhoc & Recurring Purchases Orders + Vendor Management
Invoice tracking with automated reminders
Single view of a customer integrated with Email and SMS communications
Product management
Advanced reporting & Analytics